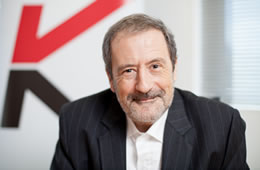 Dominique Rene Jacky Billon
Executive Director/General Manager
Dominique holds a scientific baccalaureate and graduated from the School of Management Sup de Co Poitiers (Poitiers, France). From 1985 to May 1991, he was working with Coopers & Lybrand, (Paris, France). He joined the Holcim Group in June 1991 and has occupied several posts within the Group before taking up the role of General Manager of Kolos Cement Ltd in January 2014.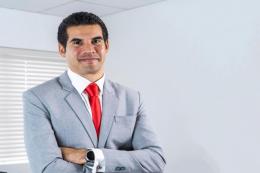 Sebastien Daruty
Head of Finance 
Sebastien has over 15 years of experience in finance and previously served in strategic, investor relations and operational financial roles. After graduating with a Bachelor of Science in Mathematics and Statistics at the University of Southampton, he started his career as a chartered accountant in London and went on shouldering another position in a large-scale London-based accounting firm where he developed a keen interest for the renewable energy sector. This led him to work for one of the largest low carbon electricity production company in the United Kingdom before returning to Mauritius in 2014 to join an international Mauritian Group present in emerging markets across Asia and Africa as Group Financial & Corporate Manager and working for other reputed renewable energy companies for the last 7 years. He is also a Fellow of the Institute of Chartered Accountants in England and Wales (ICAEW). Since April 2021, Sebastien joined the Management team of Kolos Cement Ltd as Head of Finance.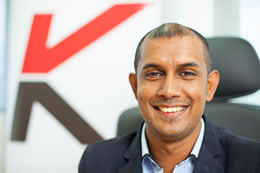 Kshil Gujadhur
Head of Operations
Kshil Gujadhur started his career in 2002 with Kolos Cement Ltd. He studied at the University of Limoges in France. He holds a "Bac +3 in Licence Professionnelle d'électronique, d'optique de télécommunication et systèmes radio fréquence". He has held different roles within the company and was promoted to the post of Technical Manager in May 2016. In 2021, promoted head of operations.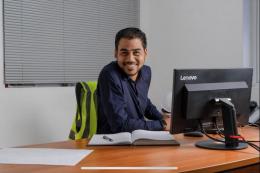 Sean André
Head of Sales & Marketing 

Sean André holds a Bachelor of Arts Undergraduate Degree in Graphic Design and Creative Advertising from Charles Telfair Institute (Curtin University, Australia) and graduated with a Master's in Marketing from Paris Dauphine University, France in 2020. Sean started his career in Graphic Design and shifted to Sales and Marketing in 2018. He joined Gamma Materials in 2016 and held different roles between Marketing, Communication, Events and Sales before joining Kolos Cement Ltd in 2018 as Sales Supervisor.  In 2020, he was appointed Sales and Marketing Manager, in 2022 promoted as Head of Sales and Maketing.